The Limerick Tunnel was constructed as part of the wider scheme within Phase 2 of the Limerick South Ring Road project in Ireland.
Delivered as a Public Private Partnership project, the Limerick Tunnel was designed to ease congestion on the major road networks. The tunnel has the capacity to divert approximately 40,000 vehicles out of Limerick City Centre every year. Usage of the Limerick Tunnel has steadily increased since its launch.
With a total investment level of €437m, the scheme required the construction of a 10km tolled bypass and a 675m long tunnel immersed under the River Shannon. Despite the complex civil engineering design, it opened to the public in July 2010 – two months ahead of schedule.
Fulcrum is a delivery partner for the operation of the Limerick Tunnel, providing mezzanine agent services.
Project: Limerick Tunnel operation and maintenance
Key task: Procurement of O&M contract
Investment: Circa €120,000
Benefits: Cost variability and risks reduced; performance and value of service assured
High standards of performance from the Limerick Tunnel have been assured for a further six years, following appointment of a new Operation & Maintenance contractor. Careful attention paid to correct processes in the tendering and awarding of the contract was matched by the way the new deal was set up to be monitored by concessionaire DirectRoute – ensuring the continuing success of this vital piece of infrastructure.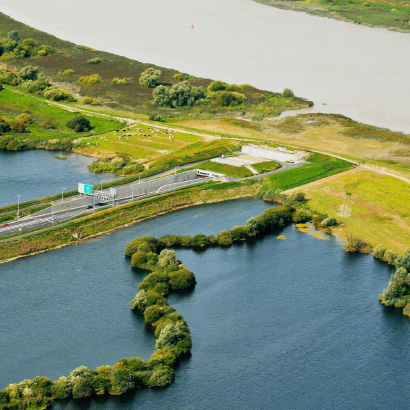 The Shannon Estuary is a Special Area of Conservation (SAC) and home to a variety of protected species, including the Triangular Club-rush. During construction works, this flowering tidal plant was relocated and protected in a temporary habitat before being permanently replanted close to its original location. There were also various species of birds found around the lake area where protection measures were implemented.
Long term energy and maintenance costs and carbon emissions have been cut with the installation of a Lighting Energy Controller system reducing the ecological footprint.