The objective of establishing partnerships between public and private sector organisations was to deliver high quality, primary and community healthcare facilities (mostly new premises accommodating doctors, consultants, pharmacies, dentists and opticians), either by regenerating or developing and maintaining facilities for the National Health Service. LIFT companies are helping to bring about a shift of acute care into local communities, taking pressure off hospital A&E departments with better, more accessible and comprehensive local health facilities.
Community Health Partnerships (CHP), a Department of Health (DoH) wholly-owned company is partnering with Fulcrum in six LIFT Companies in these joint venture Public-Private Partnerships. Each LIFT Company has a Board of Directors with an Independent Chair and Directors from Fulcrum, CHP and the local health systems.
OUR LOCATIONS
Fulcrum is the private sector partner in four LIFT Companies – Merseyside, West, Lambeth, Southwark & Lewisham and South West London and is also a shareholder in two other LIFT companies in Oxford and Bristol. Fulcrum's LIFT portfolio includes 42 primary and community health care facilities.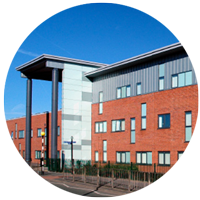 The UK's Local Improvement Finance Trust was launched as a vehicle for procuring public private partnerships aimed at regenerating health estates in England. Now 17 years in operation, LIFT has been independently verified as providing value for money in delivering and managing portfolios of high quality facilities, through 'true-partnerships' between public and private sectors.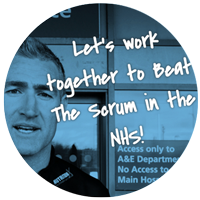 Great things are being achieved for local health services, by a pioneering partnership between the NHS, Renova and the Super League rugby club Widnes Vikings. Key messages are being promoted to a captive audience of hundreds of thousands, to ease pressure from hospital Accident & Emergency departments.
Find out more: www.beatthescrum.com
ESG
At Fulcrum, we understand working collaboratively with local communities and charities has a powerful, positive impact. The LIFT initiative brings public and private sectors together in partnership to improve and regenerate health services.
As part of a local community project, Renova contributed funds to the Halton Community Radio (HCR) in completing a studio redevelopment. The HCR provides local people of all ages with the opportunity to broadcast their talents and interests live on air. The redevelopment gave local volunteers new opportunities and allowed presenters and listeners to connect as a community.
Renova has also completed a makeover of the interior of Newton Community Hospital to make it dementia-friendly. Provision of dementia-friendly clocks has helped to reduce confusion for patients, as has the matching of the colour scheme to the hospital's way-finding signs and clear contrast between the colours of walls and toilet doors. These simple changes have made a big difference at Newton, in consultation with numerous stakeholder groups and within the building's existing lifecycle maintenance plan.